The Vietnam Symposium in Banking and Finance (VSBF), jointly organized by the Association of Vietnamese Scientists and Experts in France (AVSE), the International School of Vietnam National University (Hanoi), and the International Society for the Advancement of Financial Economics (ISAFE), will take place on 17-18 November 2016, in the beautiful city of Hanoi, Vietnam. It aims at providing academics, doctoral students, and practitioners with a forum for presenting their research findings and discussing current and challenging issues in banking and finance. The Symposium is also an ideal occasion for Vietnamese scholars to exchange research experiences and develop research projects with their international colleagues.
List of Accepted Papers (updated every week)
The symposium organizers welcome submissions of theoretical and empirical research papers (English only and in PDF files) in all areas of banking and finance for presentation. The following topics, but not limited to, are particularly encouraged:
Asset pricing and allocation; Banking regulation and financial services; Behavioral finance; Capital market integration; Corporate finance, IPOs, SEOs, M&A; Corporate governance; Dynamics of international capital markets; Emerging markets finance; Finance and sustainability; Financial econometrics; Financial engineering and derivatives; Financial markets, institutions and money; Financial modeling; Financial policy and regulation; Investment funds; Macro-financial linkages; Market behavior and efficiency; Market linkages, financial crises and contagion; Market microstructure; Portfolio management and optimization; Risk management; Securitization
Keynote Speakers
Prof. Allaudeen Hameed, Provost's Chair and Professor in the Department of Finance at the National University of Singapore (NUS) Business School, Singapore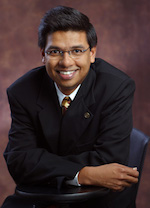 Allaudeen Hameed is a Provost's Chair and Professor in the Department of Finance at the National University of Singapore (NUS) Business School. He has served as Head of Department of Finance at NUS Business School and on the board of NUS-Risk Management Institute. Dr Hameed has also held visiting positions at the University of North Carolina at Chapel Hill and the University of Texas at Austin.
Dr Hameed's research interests include return-based trading strategies, stock return co-movement, liquidity, role of financial analysts and international financial markets. His research work has been published in leading finance journals such as The Journal of Finance, Journal of Financial Economics, The Review of Financial Studies and The Journal of Financial and Quantitative Analysis. He serves on editorial boards of several academic journals including the Financial Management, the International Review of Finance and the Pacific-Basin Finance Journal.
Dr Hameed has won several awards including the University of North Carolina Kenan-Flagler Alumni Merit Award (2011), Outstanding Researcher Award (2015 and 2003) from NUS Business School, and Best Paper Awards at the SGF Conference, Swiss Society (2014) and China International Finance Conference (2008).
He completed his Bachelor of Business Administration (Honours) at NUS Business School and PhD in Finance at the University of North Carolina in Chapel Hill.
Prof. Ghon Rhee, K.J. Luke Distinguished Professor of Finance, University of Hawaii Shidler College of Business, United States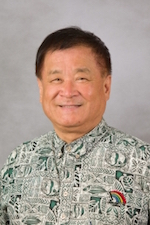 Dr. Rhee received his BA from Seoul National University Law School, MBA from Rutgers University, and Ph.D. from The Ohio State University. He is holding the K. J. Luke Distinguished Professor of Finance. He is the editor of the Pacific-Basin Finance Journal, a premier academic journal focusing on Asia-Pacific capital markets and financial systems. He is currently holding an adjunct professorship at Monash University (Australia) since September 2011 and a distinguished visiting professorship at National Central University (Taiwan). He also serves as External Academic Advisor for City University of Hong Kong.
He serves as the president of the Asian Finance Association for a two-year period, 2014-2016. He was the founding president of the Pacific-Basin Financial Management Society, an academic association created to promote academic research on the region's financial and capital markets. He also served as a board member of the U.S. Financial Management Association. He served as Program Chair of the Annual Pacific-Basin Finance Conferences, 1989-1997 and of the Asian Finance Association Annual Meetings, 2010-2012. He served as the chairman of the Asian Shadow Financial Regulatory Committee (ASFRC) in 2004-2007.
He served as the dean (2008-2011) of the SKKU Business School in Seoul, Korea to initiate various reform programs to upgrade its research programs while he is on leave from University of Hawai'i. He was Resident Scholar (1997-1999) of the Asian Development Bank. As Resident Scholar of the Bank, he spearheaded research programs on Asian financial crisis, mortgage-backed securities markets, and government bond markets. He was also involved with financial sector reform programs for Thailand, Indonesia, and Korea as part of the International Monetary Fund's support packages. He was a key member of the Bank team which created a regional economic monitoring program and this program eventually led to the creation of the Office of Economic Integration. He also served as a visiting research professor at the Hitotsubashi University (Japan), Korea Advanced Institute of Science and Technology, University of Malaya, Renmin University, and National University of Malaysia. He was the Tun Ismail Mohamed Ali Distinguished Chair in Investment and Finance of National University of Malaysia in 2005.
His research has been published in numerous academic journals, including: Journal of Finance, Review of Financial Studies, Journal of Financial and Quantitative Analysis, Journal of Banking and Finance, Journal of International Money and Finance, Journal of Financial Markets, Journal of Accounting and Economics, Journal of Risk and Insurance, Journal of Empirical Finance, Journal of Financial Services Research, Journal of International Business Studies, Decision Sciences, Financial Management, etc. He has published over 90 academic papers and edited or authored 18 books on Asian financial markets.
Dr. Rhee consulted for a number of international institutions such as Asian Development Bank, Asian Development Bank Institute, International Chamber of Commerce, International Monetary Fund, Mexican Ministry of Finance and Public Credits, Organization for Economic Cooperation and Development, Securities and Futures Commission of Hong Kong, United Nations Industrial Development Organization, U.S. Agency for International Development, Bursa Malaysia (formerly Kuala Lumpur Stock Exchange), Jakarta Stock Exchange, and MIR Asset Management Ltd. of Australia.